Dad yelling when his Giants win isn't the only thing that can startle your child out of a sleep. Here are some other things that may, too:
Nightmares: They may start in infancy but won't be remembered or articulated until between two and five years old. Nightmares occur during stage 2 (REM) sleep, and they're the ones in which the kid wakes up, screaming in fear, and remembers both the dream and the comforting. It may take a little while for the child to fall back asleep.
Night terrors: These happen in a much deeper stage of sleep (stage 4). Typically, a child will wake up frightened, confused, sweating, and disoriented. He'll go back to sleep quickly and will have no memory of it the next morning. Unlike the parents! These are usually more common in boys than in girls (the opposite is true for nightmares) and affect less than 4 percent of kids.
Sleepwalking: This doesn't usually happen until about age five. Children who sleepwalk generally have no memory of getting up, walking around, or even eating. Though it's rare that this would be a repeated problem, it also reinforces the need to have safety latches and locks on doors, cabinets, and windows, plus gates on stairs.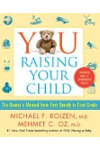 Continue Learning about Sleep Basics