Continuous positive airway pressure treatment (CPAP) uses mild air pressure to keep an individual's airway open and help him or her breathe more easily during sleep. The CPAP is a machine with a nasal or full-face mask attachment. The machine blows air through the mask and pneumatically stents open the airway during a person's sleep.
CPAP (continuous positive airway pressure) is the most common type of positive airway pressure (PAP) treatment. With CPAP, the air pressure is customized for you in the sleep lab, so it's just enough to keep your airway open. After using CPAP, apnea patients usually report feeling much better and having more energy.
Nasal continuous positive airway pressure (nasal CPAP) is now the treatment of choice for obstructive sleep apnea. It is almost 100 percent effective and safe for stopping snoring and obstructive sleep apnea. While CPAP is not invasive, it eliminates snoring and reduces the number of sleep-related breathing problems. By doing so, it decreases fragmented sleep and results in fewer problems of daytime sleepiness, fatigue and problems with mood and memory.
CPAP works by maintaining a positive pressure inside your airway while you breathe. It acts as a support to prevent further narrowing or collapse of your airway, and it actually increases the size of the airway behind the palate and at the back of your tongue.
CPAP is applied usually by a custom made, custom fit mask which is strapped on your nose. This mask is connected by a swivel and flexible hose to a special pump which quietly provides air under pressure to your nose. Instead of the nasal mask, you may prefer "nasal pillows," which are inserted into your nostrils. In some cases, a chin strap is helpful to keep your mouth closed to reduce loss of pressure. A full-face mask may be necessary in select cases.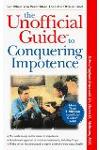 More About this Book
Unofficial Guide to Impotence
The Unofficial Guide to Conquering Impotence delivers the inside scoop on impotence: the truth about Viagra, what treatments really work, and how lifestyle changes can aid in conquering...
Continue Learning about Sleep Apnea Treatment