The big risk factors for obstructive sleep apnea include:
being overweight or obese
having a large neck size (men with greater than a 17-inch neck circumference and women with greater than a 15-inch neck circumference)
aging
family history of sleep apnea
smoking
small airways
nasal congestion
alcohol or sedative use
Children at increased risk for sleep apnea tend to have issues with enlarged tonsils or adenoids that block air movement through the throat when they sleep.
If you don't have a bedmate who can personally witness your breathing breaks during the night, you can still gauge your risk of sleep apnea. These are all big risk factors:
Being overweight
Being excessively sleepy during the day. For example, if you can fall asleep anywhere during the day (and you do not work or play all night long)
Having a neck that's over 17 inches in circumference. In fact, that neck measurement means you have more than a 50 percent chance of developing sleep apnea (and a 30 percent chance of making it as an NFL offensive lineman).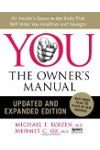 Continue Learning about Sleep Apnea Causes