Contouring of the inner and outer thighs may require lifting the thighs by removing skin and fat from either the inner and/or outer or both areas. These are procedures that can be associated with massive amounts of scarring, but many patients feel it is a worthy trade-off.

Surgeries that can help with the arms include brachioplasty, which is simply the removal of skin and fat, mostly skin, from the elbow to the upper arm region. This is one area that can look particularly bad if not done well, so be sure the surgeon you are choosing is well trained in this area. Once again, these scars can be quite thick, and some patients may be displeased with them. It is very important that the patient be completely realistic as to their expectations and to the trade-offs associated with a better shape and form.

A massive panniculectomy is associated with removal of mass amounts of skin and fat from the abdomen. Liposuction is usually performed on the hip areas at the same time as the panniculectomy is performed, in order to help narrow the sides of the torso and mid-abdominal area.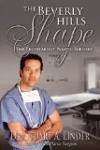 Continue Learning about Skin Tightening Treatments