Alpha hydroxyl acid is one of a group of substances that are found in several types of fruit and in milk. They are used in skin care products to reduce wrinkles and soften the skin. Examples of AHAs are glycolic acid, lactic acid, and citric acid. Also called fruit acid.
This answer is based on source information from The National Cancer Institute.
Alpha hydroxyl acid is a substance found in many skin creams. It works by increasing skin turnover—that is, it irritates your epidermis, removing dead epidermis, causing your skin to think it needs to rejuvenate and produce new cells, which has the effect of making your skin look younger. But you don't need to spend a lot of money on expensive face creams to do it; any product that contains alpha hydroxyl acid will do it; the expense on some products comes from other ingredients—not the ones that do the work.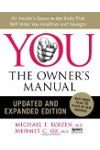 Continue Learning about Skin Rejuvenation Treatments