Milk of magnesia is a great facial mask for oily skin, but what creams or lotions should you use?

Watch as Paula Begoun and Dr. Oz discuss the creams and lotions that should be used on different skin types.




When choosing a skin care product it's important to first determine your skin type, i.e., dry, oily or combination, because lotions are formulated for specific skin types.
Next, shop for a product containing organic or natural botanicals and organic oils, such as sunflower, flax, jojoba and coconut. Choose products free of petro-chemicals and preservatives.
If you tend to be extremely dry, you can use a cream or lotion containing a humectant such as glycerin or an antioxidant emollient such as tocopherol acetate (vitamin E). For oily skin, go with a gel, spray, or lotion with a high water or alcohol content that will evaporate quickly from your skin, try one of the new SPF cleansers, or use a mineral suncreen powder. Look for "oil-free," "hypoallergenic," and "noncomedogenic" on labels. Those with sensitive skin should try a water-based lotion with physical UVA blockers, since chemical sunscreens often irritate their skin. Blue Lizard is a favorite brand for people with extremely sensitive skin.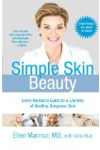 Continue Learning about Skin Moisturizing