Dry skin is enhanced by damage to the skin's natural lipid barrier, which is responsible for keeping water in the skin. There are three primary approaches for treating dry skin. First is the restoration of the barrier lipids by the application of polyunsaturated fatty acids, ceramides, and phospholipids. Second is the infusion of water into the skin through the use of materials called humectants that bind water. When applied, the bound water absorbs into the outer layer of the skin, making it softer and more supple. Third is the application of an occlusive agent that blocks the release of water from the skin to allow it to restore its optimum level. Products created for very dry skin will include materials that perform the above functions. However, they will often use materials that have stronger properties than those found in moisturizers used for oily or normal skin. One should look for products that include the following:
Barrier Restoration: Materials such as ceramides, cholesterol, lecithin, and unsaturated fatty acid triglycerides (olive oil, flaxseed oil, argan oil, etc.) will help repair the barrier and relieve the symptoms of dry skin rapidly. One should also look for ingredients such as niacinamide and allantoin which help in the long-term improvement in the integrity of the lipid barrier.
Humectants: These materials typically bind large amounts of water to infuse the skin with hydration. Look for materials such as glycerin, hyaluronic acid and other biopolysaccharides, pentylene glycol, trehalose, xylitol, ectoin, sodium lactate and pyrrolidone carboxylic acid.
Occlusive Agents: Materials such as dimethicone, lanolin, cross-linked hyaluronic acid, and shea butter create a protective film on the skin's surface to block the transmission of water from the skin to the surrounding environment, thereby allowing water to build up in the skin.
Using moisturizer every day is an important step to keeping your skin healthy and beautiful, especially if you have dry skin. Your dermatologist can recommend the best moisturizers for your particular skin. Many people with dry skin find that moisturizing creams work better to keep their skin hydrated than lotions. Moisturizers that contain ceramides and certain lipids (fats) may actually help rebuild the uppermost stratum corneum layer of the skin to help it hold in moisture better. Such products are often called "barrier-repair emollients."

The natural oils and lipids that should be in the epidermis are in short supply, so dry skin is desperate for humectants and emollients. It will drink up a rich, heavy-duty moisturizer, such as a lotion or cream that's oil-based (a water-based product evaporates quickly and won't provide enough long-lasting moisture). Look for one that has waxy occlusive emollients such as shea butter, squalene, even lanolin or mineral oil. In your case, you may want to use a heavier moisturizer at bedtime (since you don't need to worry about wearing it under makeup and making your skin appear too greasy). Go for it, slather on as much moisture as you need from your forehead down to your collarbone. (No matter how your skin behaves, we all need to remember to treat our neck like our face. That means cleansing, moisturizing, and, most vital of all, protecting it from the sun with sunscreen daily.)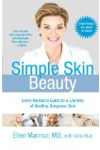 Continue Learning about Skin Moisturizing

Moisturizers can treat try skin and conditions like eczema, offer some sun protection and improve the appearance of skin all over your body. A basic moisturizer helps hold water in the skin's outer layers. Emollients fill in tiny ...
crevices between surfaces to keep skin smooth, while humectants draw water to the outermost layer of your skin for a dewy glow. Depending on your skin type, you may not need to moisturize your face or other areas as often as others. Your moisturizing routine could change based on the time of year and your environment. Find out more about moisturizers and how to apply them with expert advice from Sharecare.
More