The functions of the ingredients in a cosmetic are as follows:
They moisturize, using humectant and emollient ingredients.
They bind, holding other ingredients together.
They emulsify, blending oil and water substances together in a
smooth formula.
They thicken or smooth, making a formula richer or able to glide on
more easily.
They preserve, preventing the product from deteriorating, and
harboring bacteria.
They adjust the pH balance, acting as a buffer to stabilize acids and
bases.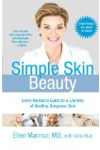 Continue Learning about Skin & Makeup/Cosmetics Use