Dermatologist Dr. Heidi Waldorf explains whether or not oxygen skin care products are as effective as oxygen facials. Watch Dr. Waldorf's video for tips and information on cosmetic dermatology and skin health.



Of all the amazing things the skin can do, breathing is not one of them. Oxygen, as a topical ingredient, is completely ineffectual. Although I'm sure that oxygen facial makes your skin glowing and radiant; the effect has nothing to do with oxygen. The machine used for this facial treatment has a hose-like attachment that discharges pressurized oxygen along with a hydrating hyaluronic acid serum. The moisturizing mist is what plumps the skin and makes it temporarily look and feel dewy. The use of oxygen cosmetically claims to have a wound-healing effect on the skin. This may stem from the fact that hyperbaric oxygen treatment has been proven to help heal wounds, but placing a patient in a hyperbaric chamber to increase the amount of oxygen in the lungs, which in turn delivers it through the blood to injured tissue, is not the same as having air and water sprayed onto your face. It is impossible to infuse skin cells with oxygen from the outside.
It cannot purify or moisturize the skin, although too much oxygen has been known to generate toxic oxygen radicals that damage skin. For that matter, I have no idea how a cream or lotion could contain a stabilized form of oxygen, which is a gas.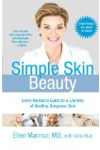 Continue Learning about Skin & Makeup/Cosmetics Use