An avulsion is a serious soft-tissue injury. It happens when a portion of the skin, and sometimes other soft tissue, is partially or completely torn away.



This type of injury often damages deeper tissues, causing significant bleeding. Sometimes a violent force may completely tear away a body part, including bone, such as a finger. This is known as an amputation.

With amputations, sometimes bleeding is easier to control because the tissues close around the vessels at the injury site. If there is a violent tearing, twisting or crushing of the extremity, the bleeding may be hard to control. Continue Learning about Skin Injury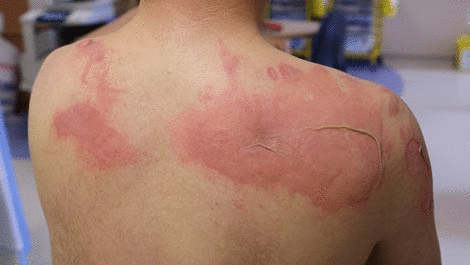 Not all skin injuries are cuts and scrapes. Heat, friction and pressure can cause skin injuries like burns, sunburn and blisters. A burn is a traumatic skin injury caused by a heat source like scalding liquid or a hot pot, a radia...
tion source like the suns rays, an electrical source like open wiring or a chemical source like acid. Depending on the severity of the burn, treatment can include wound care and pain management, skin grafting, intravenous fluids or cosmetic surgery. Some burns can form blisters, which actually act as a protective, fluid-filled buffer for damaged skin. Blisters also form from skin conditions like eczema and friction sources like ill-fitting shoes. Keeping the area clean with antibiotics and a dressing or bandage is usually enough to heal a blister.
More