A doctor can prescribe either specific creams or perform surgical scar revisions. Creams or ointments can include silicone gel sprays, vitamine E, kenalog injections, or silicone gel sheets or strips. Surgical procedures may include scar revisions under local anesthesia. Prior to surgical revision, the surgeon must determine the specific type of scar. Remember, keloid scars may become Worsened after revision.
The art of scar revision is complex, and most of the time the best we can do is improve its appearance. Rarely can we make a scar disappear completely. There are as many remedies as there are scars, and each variation requires a specific treatment. Raised keloid and hypertrophic scars can be treated with a series of hydrocortisone injections that help shrink the collagen. Keloids are often very red, so a Vbeam laser can knock out the vessels that are feeding the scar, diminishing redness and shrinking the bulk even more. This process requires three to five sessions. Dermabrasion, a technique to vaporize the skin by way of electrocautery or ablative lasers (such as CO2 or erbium: YAG lasers), can remove raised scars. Doctors use a numbing cream and inject a touch of lidocaine into the area. Then use an electric pen to literally burn off the scar with heat.
Post-inflammatory hyperpigmentation is usually deep in the dermis, and for some reason lasers for pigment (ruby and Nd:YAG) aren't very successful because they work best on superficial pigment. Fractionated laser resurfacing works better on darker brown, white, or red scars. It essentially vaporizes the pigment and exfoliates the scar from the skin. The patient requires about four treatments and will see a 50 to 80 percent improvement.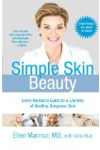 Doctors have several ways to treat a scar.
For surgical scars, your doctor may recommend a topical cream (prescription or over-the-counter) which you regularly rub into your skin.
Acne scars can be treated in a number of ways, including with steroid shots, surgery to inject fillers into depressed areas, laser skin resurfacing, and chemical peels or dermabrasion.
Steroid injections can be used for scars that are built up and protrude from your body.
Scars that are flush with the skin can be lightened with laser therapy.
Other options include surgical skin grafts, in which the scarred skin is cut away and an unblemished piece of skin is removed from another part of your body and stitched in place of the scar.
Continue Learning about Skin Injury