Most people have experienced blisters with exercise, whether from a poorly fitted shoe rubbing on tender skin, an allergy, a fungal infection, or from a sunburn. The fluid inside the blister is leaked from blood vessels in underlying skin layers after minor damage (such as your shoe rubbing on your heel).
The best way to treat a blister is to protect it from tearing by covering it loosely with a gauze bandage. If the blister is torn, causing its liquid to secrete, keep it clean and loosely covered with a gauze bandage. If the blister becomes red, expands in size, or releases any discharge other than clear liquid, call a doctor.
It's also important to always wear shoes that are comfortable with good support during exercise. Inappropriate shoes increase the risk of blisters and calluses. Get shoes that support yet don't put abnormal pressure on the skin or joints.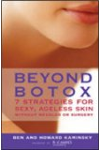 Here's the first rule in treating a blister: If at all possible, don't pop it. A blister acts as a natural bandage over skin damaged by friction. It's best to leave a blister intact until the skin heals. Gently wash the blister with mild soap, dry the skin, then apply antibacterial cream. Cover the blister with a sterile bandage for added protection.
Continue Learning about Skin Injury