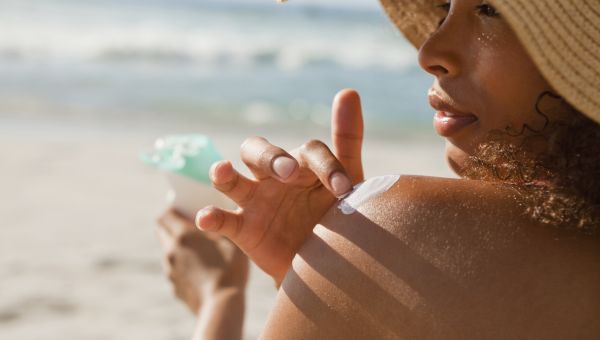 If you've heard that you can save money on sunscreen—cheap is chic these days—by using a body lotion with SPF 15, we've got some bargains that give your skin more burn, wrinkle and cancer protection. First, think generic. Unless you have supersensitive skin or you're buying sunscreen for a baby, drugstores have plenty of good generic SPF 30s (the minimum you should use). Most generics now offer solid UVA/UVB protection, just like boutique-priced designer brands. Next, check your health plan: Some flexible spending accounts cover sunscreens of SPF 30 or more.
Should you wear sunscreen in the car?
We like formulas that use physical sunscreens, like nanoparticled zinc oxide. Why? Not only does zinc work instantly and stay put well, but also, unlike chemical sunscreens, it isn't absorbed—there's been some recent safety concern about absorbable chemical sunscreens. Until the research is clear, we're sticking with zinc.
Alternatively, if you hate sunscreen more than mosquitoes detest DEET, invest in some UV-protective clothing for the beach. Because summer's half over, you'll find sales. Now, be smart about buying and wearing it:
Look for the UPF (Ultraviolet Protection Factor) number. A top-of-the-line UPF 40–50 label means only about 2% of the sun's rays will get through.
Choose a loose, comfy fit. Tight UPF clothes deliver less protection than their number promises.
Don't swim in it. Wet clothes won't protect you, regardless of the UPF number.
That should keep your skin, wallet, and dermatologist happy this summer, and next.
Here are more ways to protect yourself from skin cancer.
Medically reviewed in April 2020.