Melasma comes from a combination of hormones (estrogen) and sun exposure. We see melasma in women who are pregnant or in those who take birth control pills and other types of hormone replacement. Women who have melasma can be effectively treated with a variety of skin lightening medications. In more stubborn cases chemical peels can be used in combination with topical skin lightening creams. Although some lasers have been touted to improve melasma, in my experience chemical peels are far more predicable and effective than laser treatments. If you have melasma, it is important to use a broad spectrum sun screen daily since even the slightest amount of sun exposure will worsen melasma or cause a recurrence of this condition.
Estrogen seems to be the primary instigator here, which is why melasma is often called "the mask of pregnancy." (Only 10 percent of those affected are men, according to the American Academy of Dermatology.) It happens frequently to expectant mothers and shows up when a woman goes on birth control pills. Hormone-related melasma sometimes disappears by itself six months after giving birth or if you stop taking birth control pills with a high estrogen level. If hormones start the pigmentation ball rolling, UV exposure certainly runs with it. You cannot get melasma without the sun—it triggers super-sensitive melanocytes to accelerate production.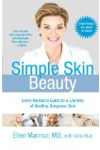 You can thank hormones and genetics for causing melasma. "This condition mostly occurs in women, and is caused by hormone changes due to pregnancy and birth control pills," L'Oreal Paris Consulting Dermatologist, Gervaise Gerstner, MD, told us. "Most melasma patches appear on the cheeks or around the lips."
Also blame the age-old culprit: the sun. Wear a sunscreen of SPF 30 or greater daily, and don a wide-brimmed straw hat if spending extended amounts of time under the rays. Take special care if you notice that melasma runs in your family, as even a touch of sun may trigger an outbreak in the genetically predisposed.
Continue Learning about Skin Disorders