The primary reason to go to a dermatologist, unless you have a medical issue, is to get a clean bill of health skin cancer-wise. A total body exam is mandatory once a year, every year - starting at age zero. If you have a one-year-old, take your baby to get an annual dermatologic checkup by a dermatologist. It's not fair to put that responsibility on a pediatrician. Because they weren't trained as extensively in dermatology, most don't do thorough skin exams (nor should they). I educate parents about what to look for on their children's skin - which brown spots are perfectly normal and how to tell if something might be suspicious. Also, eczema is usually worse in the first ten years of life. There are good treatments for it and great home therapies that a dermatologist can tell you about. Birthmarks, such as port wine stains, can be corrected with laser treatments much more easily and effectively at a younger age. In a nutshell, the earlier you start treatment and checkups, the better.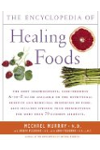 More About this Book
Encyclopedia of Healing Foods
From the bestselling authors of The Encyclopedia of Natural Medicine, the most comprehensive and practical guide available to the nutritional benefits and medicinal properties of virtually everything...
Continue Learning about Skin Disorders