One possibility for small, pus-filled bumps on your chest is that you've developed folliculitis. This common condition occurs when hair follicles become infected and inflamed. One specific form of this condition is called pityrosporum folliculitis. It's caused by a yeast infection and typically produces red, itchy bumps on the chest or back. This form of folliculitis is most common in male teens and adults.
Continue Learning about Skin Disorders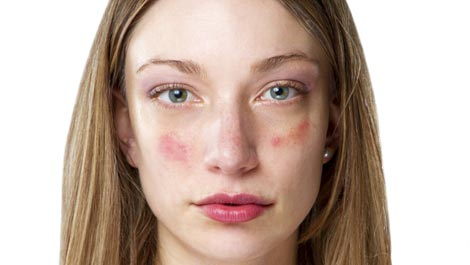 Skin disorders affect people of all ages. Rashes, cysts, breakouts, redness and blisters all can be symptoms of conditions as varied as hives, rosacea, psoriasis, eczema and acne. Talk to your doctor or a dermatologist about any l...
asting symptoms to find the appropriate treatment. A doctor also can recommend the proper therapy for conditions like brown spots, spider veins, and fungal infections.
More