Melasma is also called the mask of pregnancy. Melasma is a symmetric brownish discoloration of the skin that occurs on the forehead, cheeks or above the lip. Melasma comes from an interaction between hormones and sun exposure. This is why it is seen in women who are pregnant, on oral contraceptives or hormone replacement therapy.
Melasma is a tan, symmetrical, and very stubborn patch of hyperpigmentation, usually found on the cheekbones, forehead, and upper lip. It can be a big blotchy mark or a small dark stain. If you have a similar discoloration on both sides of the mouth or both cheeks, that fits the pattern of melasma.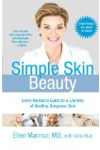 Melasma is a common condition that produces brown or gray patches on the skin. Melasma usually affects skin on the face, though it may also appear on any part of the body that is frequently exposed to the sun. Wearing sunscreen and protective clothing can help prevent melasma. See your dermatologist if you have any new or suspicious spots or marks on your skin.

Continue Learning about Skin Disorders