Cradle cap, the most common newborn rash, is technically called seborrheic dermatitis. It tends to start between weeks three and four and clears by eight to twelve months, though it may resurface at puberty in some kids. Some docs say it's related to an overgrowth of an otherwise innocuous skin bacteria.
Cradle cap is a greasy yellow or salmon-colored scaly eruption. Unlike eczema, it doesn't itch. In addition to the scalp, it often appears in the folds of the neck and behind the ears, and can extend to areas where your baby has lots of sebaceous glands, such as the forehead, eyebrows, sides of the nose, middle of the chest, belly button, armpits, and diaper area.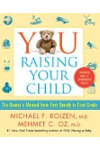 Cradle cap is the term used when seborrheic dermatitis affects the scalp of infants. Seborrheic dermatitis is an, inflammatory skin condition. Cradle cap appears as an oily, yellow scaling or crusting on a baby's scalp. It is common in babies and is not a part of any illness and does not imply that a baby is not being well cared for.
In the early stage of your baby's life almost certainly there will be a health problem that causes you concern. The good news is that most of these problems will be minor and easily solved. Cradle cap (seborrheic dermatitis) is among those. It is a common inflammation of the skin affecting the scalp, face and body. Its cause is unknown but it may initially appear in the first few months of life. In addition to the thick yellowish scales on the scalp (cradle cap) there may appear scaly areas on the forehead, behind the ears and in the eyebrows. Unlike atopic or contact eczema, it is rarely uncomfortable or itchy. Cradle cap often disappears on its own within a few weeks or months.


Continue Learning about Skin Disorders