Contact dermatitis is a skin inflammation that occurs when the skin has direct contact with a substance that is an irritant or allergen. There is a red rash on the skin where it touched the substance. The rash is itchy and may also be painful. Sores, scaling or crusting, blisters and oozing may accompany it. Poison ivy and nickel are typical substances that cause contact dermatitis.
Contact dermatitis is a skin condition caused by direct contact with a substance or an allergic reaction to it. Many substances can cause contact dermatitis such as cosmetics, soaps, fragrances, jewelry or plants. The rash can develop within minutes to hours of exposure. Symptoms include:
Bumps and blisters, sometimes with oozing and crushing
A red rash
Dry, scaly, cracked skin
Tenderness, burning or swelling
Itching, which may be severe
A healthcare provider may prescribe a topical steroid cream or ointment or oral corticosteroids to relieve symptoms.
This content originally appeared on HealthyWomen.org.
Dermatitis is a broad term describing several types of skin inflammation. Contact dermatitis is dermatitis that's triggered by your skin's contact with some external irritant, creating an allergic response. Irritation can be as mild as dry, itchy skin or as severe as a burning rash or blisters.
Contact dermatitis, or "allergic eczematous contact dermatitis," results when sensitized individuals touch certain allergens or sensitizers. Unlike the typical allergic reaction seen in asthma, hay fever, food allergies and, occasionally hives, contact dermatitis involves a different part of the immune system and is called a "delayed hypersensitivity reaction."

The skin reactions are usually marked by a "weeping," red, bumpy, and very itchy rash. It looks like the rash poison ivy—nothing odd about that because poison ivy itself is a cause of this very condition. The rash may occur in a pattern that suggests its cause. When it occurs on the top of the foot, for example, the cause is probably chemicals used to cure shoe leather.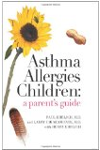 More About this Book
Asthma Allergies Children: A Parent's Guide
Asthma and allergies are at epidemic proportions. It doesn't have to be that way. Two experienced pediatric allergists tell everything a conscientious parent needs to know about these conditions,...
Continue Learning about Skin Disorders