The skin is the window to the body and many times what we see on the skin is actually a manifestation of something going on inside. It is not uncommon for dermatologists to diagnose problems like thyroid disease, lupus and diabetes based on skin findings. Therefore it is important to give your dermatologist a complete medical, surgical and family history. Your personal and social history are also important to your dermatologist. He or she will be interested in your occupation and outdoor activities as they impact the amount of sun exposure you are getting and your risk for skin cancer.
You will have to fill out a medical intake form upon your first visit. A lot of the usual patient history questions will be asked on the form: Do you have any allergies? Do you have a family history of skin cancer? Have you ever had skin cancer before? Be sure to fill out these forms completely and accurately, because doctors read them carefully and they are very important. But dermatology is such a visual field that we don't always need to know an extensive personal history because we can look at the skin and recognize patterns.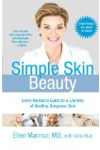 Your dermatologist will have you fill out a medical history form before your exam, or ask questions while she or he is examining your skin. Answer all of your dermatologist's questions honestly and completely; your responses can provide clues to help your doctor diagnose certain skin problems. The primary way your dermatologist will determine the cause of any skin problem is by looking at your skin -- sometimes with a magnifying glass, a special light, or other instruments. And remember, answer all questions honestly; everything you tell your doctor will remain confidential.
Continue Learning about Skin Disorders