The following are examples of skin lesions:
Freckles are collections of brown pigment that typically occur in children, morphing into age-spots in adults. Freckles are treated with fading creams, the hydroquinones, or varying levels of chemical peels. When brown spots begin to raise up, they may be benign seborrheic keratoses. Plastic surgeons like to shave these off. They can be frozen off, but this procedure often leaves a white mark on the skin.
Warts are common on the face. They are caused by a virus and have an entirely different appearance than warts on the feet or hands.
Skin tags are overgrowths of skin and are particularly common around the eyelids, also on the neck and underarms, and around the breasts. They get snipped off, with or without anesthesia.
Moles are the most common brown growth on the face. Everyone has dozens of moles on their bodies. Cancer occurs in 1 in 10,000 moles. Most are benign for life. However, if your mole is larger than the eraser on a pencil, has more than one color, has color that extends beyond the raised border of the mole, bleeds, itches, or has irregular borders, then you should show it to your dermatologist or plastic surgeon.
Basal cell carcinomas are slow-growing cancers that can be raised pink nodules, ulcerations, or just red areas. Typically, they break open and bleed, then heal. They do not spread beyond the local area. Left untreated, they can become huge.
Squamous cell carcinomas are the next most common skin cancer. Like basal cell carcinomas, they occur in sun-exposed areas such as the face, in particular the nose, eyelids, and ears. They can grow rapidly, and can even spread throughout the body if allowed to become large. They should be removed within a few weeks of diagnosis to prevent growth.
Melanomas are the most ominous type of skin cancer. They can grow spontaneously or can arise from moles. They should be surgically removed without delay. The prognosis is largely related to the thickness.
Lipomas are benign fatty tumors that can occur anywhere on the body. On the face, they are common on the forehead. They occur randomly, but some say they can occur after trauma. Removal is performed through a small incision, allowing the lipoma to be forcefully expelled.
Cysts are trapped collections of skin caused by ingrown hairs or pimples. Since cysts eventually get infected, they are removed by excising the skin along with the underlying hardened material.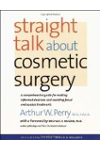 Continue Learning about Skin Disorders