Doctors can remove brown spots—also called age spots, liver spots, and sun spots—by freezing them (cryotherapy) or with laser therapy, microdermabrasion, or dermabrasion. Chemical peels and bleaching treatments are also sometimes used to treat brown spots.

If you have age spots, or want to prevent them, be sure to apply a broad-spectrum sunscreen with a sun protection factor (SPF) of 30 or higher to exposed skin before you go out in the sun.

Some skin cancers may be mistaken for age spots, so it's best to consult your doctor if you notice brown spots on your skin.

Topical hydroquinone, a derivative of benzene, does not literally bleach the skin but suppresses overactive melanocytes and slows down the pigment-making process. Hydroquinone alone is applied directly onto the dark spot and slowly erases it within at least six months (although it could be sooner). It works by blocking the enzyme tyrosinase inside the melanocytes that makes melanin. A doctor's prescription increases the concentration from 2% (what you get OTC) to 4% or 6%, but beyond that is unsafe. In fact, the FDA proposed a ban on over-the counter sales of hydroquinone in 2006 because too strong a dose or using even a lower dose for an extended period of time causes side effects such as darkening and thickening of the skin (exogenous ochronosis). The chemical has also been shown to act as a carcinogen in mice. Other topical treatments combine hydroquinone with a retinoid and a light anti-inflammatory steroid. Another uses hydroquinone with glycolic acid to lighten and exfoliate the skin.
Lasers that target pigment, such as the Ruby and the Q-switched ND:YAG, work better than more surface-level treatments like chemical peels, microdermabrasion, or intense pulsed light (IPL) treatments. A laser can reach melanosomes deep in the skin and might even be able to get rid of a brown spot in one treatment (although two or three treatments may be necessary to do the trick). I use topical medications and laser treatments together, but many people have not had success with hydroquinone or do not want to use it, so lasers alone can be very effective. Laser light converts to heat and blows up the melanosomes, after which they flake off the skin. (It feels like a hot snap against your skin but lasts only a few seconds; then it stings for a few minutes right afterward.) Strangely enough, darker spots go away faster than lighter ones because there is more pigment for the laser to aim for; a pale spot is an almost invisible target. The procedure takes just a few minutes (and, as always, numbing cream is applied to the skin first), but the downtime is up to a week. The skin will get red and then scab, so recovery time takes at least five days.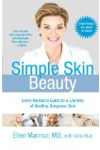 Continue Learning about Skin Disorders