Seborrheic dermatitis is a skin condition that can cause a red, itchy rash along the hairline. In most cases, seborrheic dermatitis starts out as little more than dandruff, or flaky skin on the scalp. However, as a case of seborrheic dermatitis worsens, it may produce yellow or red acne-like pimples and scaly skin along the hairline. Seborrheic dermatitis can turn up elsewhere, too, including the eyebrows, ears, nose, back, and other parts of the body.
Continue Learning about Skin Disorders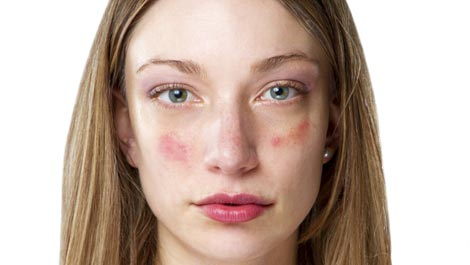 Skin disorders affect people of all ages. Rashes, cysts, breakouts, redness and blisters all can be symptoms of conditions as varied as hives, rosacea, psoriasis, eczema and acne. Talk to your doctor or a dermatologist about any l...
asting symptoms to find the appropriate treatment. A doctor also can recommend the proper therapy for conditions like brown spots, spider veins, and fungal infections.
More