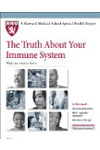 Erythema nodosum (also called E. nodosum) is an uncommon condition. It appears as tender red bumps on the legs, usually on the shins. Once the skin bumps (nodules) are recognized as erythema nodosum, the doctor begins thinking about the several different causes of this condition.
The most common causes include:
A drug reaction (especially to sulfa drugs, penicillin and birth control pills)
A disease called sarcoidosis
Streptococcal bacterial infections
Other symptoms that can be seen with erythema nodosum include fever, joint aches, fatigue and swollen lymph nodes.
Doctors usually order a chest x-ray and blood work as part of the initial evaluation. The x-ray is done to look for one or more enlarged lymph nodes in the chest. Enlarged lymph nodes and erythema nodosum most often suggest sarcoidosis as the cause.
Sarcoidosis is a disease that can have many different symptoms and affect multiple organs. Most people that only have erythema nodosum and enlarged lymph nodes caused by sarcoidosis generally have an excellent prognosis.
Erythema nodosum is sometimes seen in people who have had a recent streptococcal bacterial infection. Your doctor might perform a throat culture and request a blood test — called antistreptolysin titer — to diagnose a strep infection.
Other conditions associated with erythema nodosum include:
Ulcerative colitis
Crohn's disease
Valley fever caused by histoplasmosis (seen primarily in the Mississippi Valley) or coccidioidomycosis (seen primarily in Arizona and Central California).
Pregnancy
Erythema nodosum can occur without any specific cause ever identified. Often there are other symptoms, such a joint pains and low-grade fever.