Contact dermatitis is caused by touching or encountering a substance that makes the skin become inflamed. There are two broad categories of contact dermatitis.
Irritant contact dermatitis occurs when the skin is harmed or damaged by a harsh chemical such as an acid, though milder substances such as soaps and detergents can trigger skin irritation, too. This is the most common form of contact dermatitis.
Allergic contact dermatitis is the major other form of this skin disorder. Allergic contact dermatitis is caused by hypersensitivity. In other words, it occurs due to contact with a substance to which the body is allergic or overly sensitive.
Contact dermatitis can also be caused by treatments for other skin disorders. Talk to your doctor or dermatologist to learn more about the causes of contact dermatitis.
The causes of contact dermatitis are many and varied, and as we continue to add chemicals into our lives from nail polish to face creams to adhesives and the like, there will be those who may become sensitive to them. Because of incidents like that, allergists should always inquire about various chemicals and how they "touched" the skin.

Dr. Alex Fisher's book Contact Dermatitis is a trove of information about the effects of particular items in the formation of contact dermatitis. Nickel, for example -- a common element in gold earrings, rings, and, of course, coins -- produces nickel dermatitis. In fact, as reported in the Science section of the New York Times, Swiss scientists were predicting a large increase in contact dermatitis because of the design of the new Euro-denominated coins in European monetary union countries as the coins begin to wear down from regular use. The Swiss do not use the Euro but as experts in both pharmaceuticals and money, they keep on top of both subjects.

Ammonia in diapers and chemicals in clothing are also prominent on the list. And, of course, poison ivy.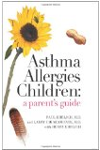 More About this Book
Asthma Allergies Children: A Parent's Guide
Asthma and allergies are at epidemic proportions. It doesn't have to be that way. Two experienced pediatric allergists tell everything a conscientious parent needs to know about these conditions,...
The two kinds of dermatitis have different causes. Irritant contact dermatitis is caused when the skin is irritated by a substance it comes into contact with. Common examples of irritants are soap and makeup. Most cases of dermatitis are caused by irritants. Allergic contact dermatitis happens when the body's immune system tries to defend against an allergen. Examples of common allergens are poison ivy and nickel.
The condition contact dermatitis is associated with blisters, redness, and itching-but only at the site of exposure from a direct toxin or allergic reaction.

You can figure out the trigger by doing your own detective work. Think about a recent change in soap, laundry detergent, new jewelry (could be caused by nickel in jewelry), or new perfume. To diagnose the problem, remove the potential trigger and see if you're still affected (it's what the doctor will tell you to do, too).

It's just another condition in which paying attention to your body-and how it reacts to the world around you-can let you be the world expert on your body.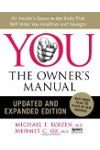 Continue Learning about Skin Disorders