Skin tags are overgrowths of skin and are particularly common around the eyelids. They also occur on the neck and underarms, and around the breasts. They get snipped off, with or without anesthesia.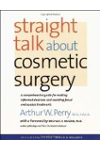 Skin tags are small, harmless skin projections that commonly appear on areas of the body where there are skin folds, such as on the neck and armpits. Skin tags look like small stems with tiny bulbs at the end. They may be the same color as the surrounding skin or slightly darker. They are generally harmless, although some people may choose to have them removed if they are irritating because of their location on the body.
Those funny little pieces of skin that seem to appear out of nowhere are nothing to worry about. In this video, dermatologist Dr. Doris Day explains what skin tags are and what causes them.
If you've got small, fleshy, raised growths on your body, you may have skin tags. They're genetic, often grow in body folds where friction occurs, such as the underarms and the neck, and are common among obese people. While skin tags -- composed of fibers, nerve, and fat -- are nearly always benign, they can grow up to 5 centimeters, causing chafing and irritation. You can treat them at home with an acid-based wart remover applied directly on the tag, avoiding the surrounding unaffected skin. Alternately, visit your doctor, who will simply cut the tag and then use a small machine to burn the remaining portion. It only takes a few seconds to remove and will completely heal within a couple days.
This content originally appeared on
doctoroz.com
Skin tags are common growths that can appear on any area of the body. Most often they are found in skin creases, such as around the neck, under the arms, and in the groin. They are not cancer. (Doctors call growths that are not cancerous benign.) Skin tags are flesh-colored, pink, or brown. They usually hang from a short, thin stalk of skin.

The tendency to develop skin tags is often inherited. They are often associated with obesity and sometimes with type II diabetes. These growths are not usually painful unless they are caught in clothing or otherwise irritated.

Frequent irritation also likely plays a role in developing skin tags, especially in people who are overweight. Although there is no way to prevent skin tags, losing weight if one is obese may be helpful. This could reduce the chance of skin tags developing and reduce the irritation of existing skin tags from constant friction.

If you want your skin tags removed, it is best to see a doctor to have them removed with sterile equipment. Attempting to remove them yourself can lead to irritation and possibly infection.

If you have a large number of skin tags, see your doctor for a skin exam. In very rare, inherited cases, skin tags along with certain other benign growths can result in Birt-Hogg-Dube syndrome, with a tendency to develop certain internal cancers.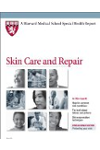 More About this Book
Harvard Medical School Skin Care and Repair
Where can you get authorotative advice on skin care? There's plenty of advice out there on TV, the internet and in the aisles of stores peddling skin care products. Despite the abundance of products...
A skin tag is simply an overgrowth of all layers of the skin including the epidermis and full thickness of the dermis including the papillary and reticular dermis. They are benign and can be directly excised at the base and coagulated.
A skin tag is a raised surface or bump usually consisting of fat, fibers, ducts and nerve cells. With time, the tag could become a slightly larger mass that connects to the body through a stalk of skin known as a peduncle.
A skin tag is a small, fleshy, raised growth of all the layers of the skin, including the dermis. Almost all the time, skin tags are totally benign. Skin tags sometimes appear darker than your normal skin tone because the skin is squished together and pigment is concentrated into this tiny area. They usually occur on the neck and upper and lower eyelids, in the groin area, and in the underarms.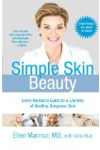 Continue Learning about Skin Disorders