Seborrheic keratoses are noncancerous skin growths that are usually brown, but they can range in color from black to white. Unlike moles, seborrheic keratoses rarely occur in childhood but are most likely to appear on the skin in middle and older age. They can appear anywhere on the skin, except for the soles of the feet and the palms of the hands, according to the American Academy of Dermatology. If you have concerns about seborrheic keratoses, talk to your dermatologist for more information.
This benign lesion is a dry, raised, wart-like growth that appears on the skin seemingly overnight and out of nowhere. It is easily mistaken for a scab that forms over a pimple that's healing, but this one won't go away. The growth is created when too many dead keratinocytes get rolled up like an onion into a scaly little mass, which is why it looks and feels like a hard clay blob. Seborrheic keratoses (SK) have been dubbed "keratin pearls," but they're stuck onto the skin more like a barnacle.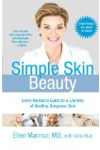 Continue Learning about Skin Disorders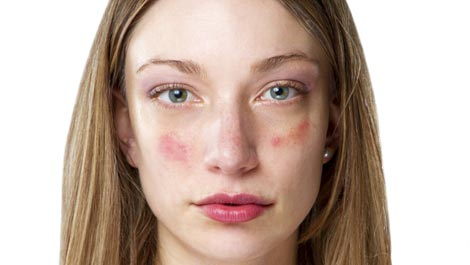 Skin disorders affect people of all ages. Rashes, cysts, breakouts, redness and blisters all can be symptoms of conditions as varied as hives, rosacea, psoriasis, eczema and acne. Talk to your doctor or a dermatologist about any l...
asting symptoms to find the appropriate treatment. A doctor also can recommend the proper therapy for conditions like brown spots, spider veins, and fungal infections.
More