Lipomas usually do not hurt or burn. They can become painful if they press on a nearby nerve. If they are very bothersome, they can be removed, usually in an outpatient setting. The causes of lipomas are not completely known. It is thought that there is a hereditary component, but they may also be caused by a trauma to the area.
Lipomas are lumps, or growths, that form just beneath the skin. A lipoma is made of fat cells and feels soft to the touch. Although the appearance of a lipoma may be alarming, these growths are not malignant -- that is, they are not a form of cancer. If you develop a lump under your skin that wasn't caused by bumping into an object or suffering some other form of trauma, a doctor can tell you if it is a lipoma.
Lipomas are benign fatty tumors that can occur anywhere on the body. On the face, they are common on the forehead. They occur randomly, but some say they can occur after trauma. Removal is performed through a small incision, allowing the lipoma to be forcefully expelled.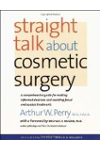 Continue Learning about Skin Disorders