The symptoms of hidradenitis suppurativa include hard, painful lumps under the skin that don't go away, pairs or clusters of blackheads, and red sores or bumps that may break open and leak pus. Sweating and burning may accompany these bumps and abscesses. These symptoms most often occur in the anal area, the groin, the armpits, under the breasts, and where skin rubs together.
Continue Learning about Skin Disorders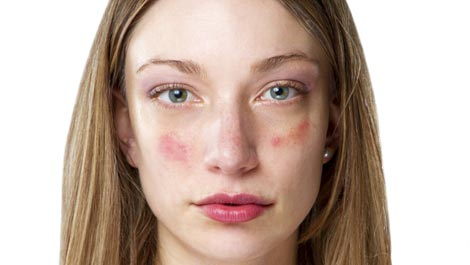 Skin disorders affect people of all ages. Rashes, cysts, breakouts, redness and blisters all can be symptoms of conditions as varied as hives, rosacea, psoriasis, eczema and acne. Talk to your doctor or a dermatologist about any l...
asting symptoms to find the appropriate treatment. A doctor also can recommend the proper therapy for conditions like brown spots, spider veins, and fungal infections.
More