Commonly seen in newborns, milia are small white bumps on the skin. They occur when dead skin become trapped at the surface of the skin. Milia commonly appear on across the nose, cheeks and chin of a newborn. There is no way to prevent the development of milia and the best treatment is to do nothing and they usually disappear in a couple of weeks with no long-term effects.
Milia are little cysts containing keratin and oils and are very small in babies. They usually are multiple, white or yellow, and are most often on the face but can appear on the upper trunk, limbs, penis or mucus membranes. They go away fairly quickly and are harmless.
Milia are skin growths that come in the form of tiny pearly white or yellow cysts, usually thousands of them. Milia can affect up to half of all newborns (and usually right at picture time). They commonly appear on the cheek, nose, chin, and forehead but can also pop up on the upper trunk, limbs, and other areas.

Milia usually exfoliate spontaneously in one to four months. Washing with baby soap and water may quicken the process. For the face, try using just a wet washcloth. As much as you may want to, resist popping or squeezing the milia.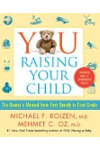 Continue Learning about Skin Disorders