Is hidradenitis suppurativa serious?
Although hidradenitis suppurativa is often painful and upsetting, minor cases are not life-threatening.

In severe cases, when the thighs or armpits are involved, the condition can make moving very painful. There is also a risk of developing a serious condition called cellulitis, which is a bacterial infection that starts on the skin and could travel into the blood and lymph nodes.

Rarely, hidradenitis suppurativa may lead to squamous cell carcinoma, which is a kind of skin cancer.
Continue Learning about Skin Disorders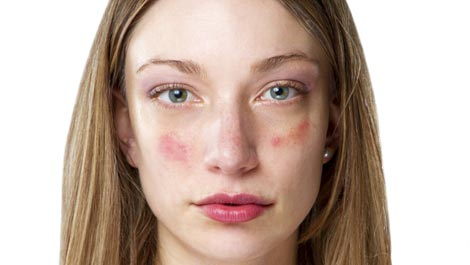 Skin disorders affect people of all ages. Rashes, cysts, breakouts, redness and blisters all can be symptoms of conditions as varied as hives, rosacea, psoriasis, eczema and acne. Talk to your doctor or a dermatologist about any l...
asting symptoms to find the appropriate treatment. A doctor also can recommend the proper therapy for conditions like brown spots, spider veins, and fungal infections.
More