Most skin lesions are removed in a clinic under local anesthesia. If frozen sections are required, the procedure may be performed in the hospital. A plastic surgeon removes the lesion using principles that maximize the cosmetic result.

The lesion is excised in the shape of an ellipse, which looks like a football. If the growth were to be cut out and allowed to heal, which some dermatologists prefer, there will be a white, depressed scar. Plastic surgeons like to make better scars. To do this, they follow certain important principles. The ellipse and resulting scar are oriented along an existing or future wrinkle line. Any line that joins sections of the face, such as between the upper lip and cheek, will do. The skin is cut down to the fat. The skin edges are lifted in a step called undermining. This lift takes the tension off the skin and allows it to be stretched. Two layers of stitches are used. The lower layer is made of a dissolving material that will be gone in weeks to months. The skin is then closed with either fine stitches or glue.

Sometimes lesions are too big to close with a line scar. In this case, the plastic surgeon may lift a flap of skin from an adjacent area. This is never completely detached from the body. Or a skin graft may be needed to close a large wound.

The top layer of skin from another area is shaved off with a machine like a cheese slicer, being completely separated from the body before being sewn onto the wound. Or thicker grafts are "borrowed" from behind the ears and sewn onto the face.

Other techniques include serial excision of the mole, which involves cutting out a piece of the mole, letting the wound heal, allowing nature to stretch the skin, and repeating the process in a few months. More complicated techniques include tissue expansion, where a gradually inflated balloon-type device causes the skin to grow. Finally, microsurgical transfer of tissue from one area to another, connecting blood vessels and nerves, is sometimes necessary.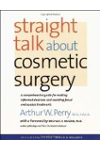 Continue Learning about Skin Disorders