You should see a dermatologist once a year for a skin exam. Have your children checked annually from infancy on up too. It is the best way to spot skin cancers early, and if they are caught early, skin cancers are 100 percent curable. It takes just a few minutes once a year to gain peace of mind about your skin.
It depends. Most people fortunately don't need to see a dermatologist regularly. Some people are at high risk for skin cancer and need to see a dermatologist every 6 months or even more often! If you have a family history of melanoma, have a history of melanoma yourself or have 50 or more moles, then you and your dermatologist should be well acquainted (at least once a year).
You should see a dermatologist if you believe you have a disease of the skin, hair, or nails, or if you find any unusual or suspicious-looking moles, marks or spots on your skin. You should also see a dermatologist if you have risk factors for skin cancer, such as a family history of the disease or 50 or more moles on your skin.

A dermatologist is a medical doctor who is trained to diagnose and treat skin diseases and related disorders. If your primary-care physician thinks you need to be treated by a dermatologist, he or she will make a referral for you to see one. Your dermatologist may advise you to return for regular office visits.
It's recommended that even healthy adults have an exam performed by a dermatologist once per year.
Continue Learning about Skin Disorders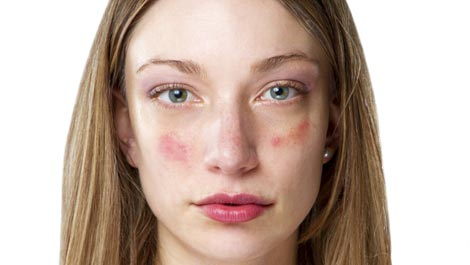 Skin disorders affect people of all ages. Rashes, cysts, breakouts, redness and blisters all can be symptoms of conditions as varied as hives, rosacea, psoriasis, eczema and acne. Talk to your doctor or a dermatologist about any l...
asting symptoms to find the appropriate treatment. A doctor also can recommend the proper therapy for conditions like brown spots, spider veins, and fungal infections.
More