To treat dry skin, choose a good moisturizer—and break one daily habit, says dermatologist Dr. Rosemarie Ingleton. Find out what it is, plus tips for choosing a moisturizer, by watching this video.
Use only moisturizing soaps (actually non-soap cleansers are best, such as Dove).
Pick a moisturizer you like and use it everyday. Even Sunday.
Get plenty of omega fatty acids in your diet such as wild salmon, flaxseed, walnuts and avocados.
It's a myth that drinking more water will help dry skin. Dry skin is a problem of lack of oil on the skin, not dehydration of the skin. Fix the oil problem and your skin will be glowing again soon.
Dry skin should be treated with special soaps and the use of moisturizers. Also, avoiding extreme climates (like the dead of the winter cold) can help!
True soaps can be harmful to the skin and disrupt the skin barrier. Moreover, they can strip the body of natural moisturizing oils. Look for non-soap cleansers made for dry skin. They are pH balanced, may contain moisturizers, and shouldn't cause irritation.
Using moisturizers is a key factor in treating dry skin. Apply right after the shower when the skin is damp, so you can lock in the moisture. Moisturizing creams contain ingredients specificaly designed to keep the skin hydrated.
Emollients: ingredients that directly hydrate the skin, e.g., petrolatum
Humectants: ingredients that attract water from deep in the skin and the environment, e.g., glycerol
Occlusives: ingredients that provide a physical barrier to prevent water loss from the skin, e.g., petrolatum or lanolin
By preventing water loss through the skin and helpng hydrate dry skin cells, moisturizers help maintain the skin barrier in as good shape as possible. The newest moisturizers and barrier repair creams also contain natural fats such as ceramides and free fatty acids. In addition, they may contain hyaluronic acid and natural moisturizing factors such as lactic acid and filaggrin breakdown products. Many of these products are available over the counter, and there are some other great products that require a prescription from your dermatologist.
It's important to keep dry skin well-hydrated all the time by avoiding dry heat, hot showers and baths, rough clothing and irritating cleansing products. Because bath soaps can strip the natural lipids from the skin, leaving it flakey, scaly and cracked, use a moisturizing soap/lotion in a liquid form. In addition, super-saturate with a moisturizer immediately after bathing while the skin is still damp. In some cases, oatmeal baths are helpful when skin is extremely dry.
During the winter months, cold air, dry wind and low humidity combine to increase evaporation and reduce sweating that results in dry, chapped skin that flakes, cracks and even bleeds. To add moisture to the air, use a humidifier in your home or at least in your bedroom while sleeping. Be sure to clean the humidifier basin regularly to keep mold and mildew from breeding.
Check your diet to see if you are getting plenty of essential fatty acids. Avoid the harsh rays of the sun, and stay out of smoke-filled rooms. Smoking causes vasoconstriction (narrowing of the blood vessels), and decreases oxygen and other nutrients supplied by the capillaries in the skin.
To moisturize dry skin, look for products that have ingredients such as glycerin, lactic acid, sodium lactate, urea, alpha hydroxyl acids, petrolatum, squalane, lanolin and vegetable oils.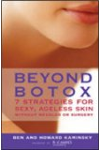 Keeping the skin well hydrated is an important part of skin health. A few basic tips will keep your skin happy, even in the driest winter months. How we wash and what we wash with are as important as what we apply to the skin.
First, we want to avoid prolonged (greater than 10 minutes) showers. Avoid long baths, hot tubs. The water should be warm, NOT hot. Choose a non-detergent, gentle cleanser—this is a crucial piece—avoid antibacterial and deodorant soaps. Pat dry gently upon exiting the shower (do not scrub the skin). While the skin is still damp, apply a thick moisturizer.
For the cold winter months, a moisturizer should be thicker than a pump-lotion, favoring a cream in a jar. Many products contain lipids naturally found in skin which can be nourishing to particularly irritated, dry skin. If you live in a dry climate or have dry heat in the home, consider humidifying your environment.
You need to apply moisturizer on your dry skin. If your skin becomes red or gets irritated or stings when you put on any kind of moisturizer, it is being sensitive. In response, you can use products with anti-inflammatory ingredients such as aloe vera and soy. And stay away from irritating substances such as glycolic acid, chemical sunscreen and certain preservatives and detergents.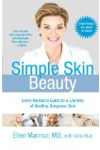 Dry skin is usually the result of damage to the skin's natural lipid barrier, which is responsible for keeping water in the skin. This is caused by environmental factors such as low humidity and over-exposure to sunlight, over-washing the skin with soap and strong cleansing agents, treating the skin with harsh chemicals, systemic problems such as disorders of the thyroid gland, and heredity.
There are three primary approaches for treating dry skin.
First is the restoration of the barrier lipids by the application of polyunsaturated fatty acids, ceramides and phospholipids.
Second is the infusion of water into the skin through the use of materials called humectants that bind water. When applied, the bound water absorbs into the outer layer of the skin making it softer and more supple.
Third is the application of an occlusive agent that blocks the release of water from the skin to allow it to restore its optimum level. Proper hydration of the skin is extremely important for the skin to function correctly and look its best.
A good daily skin care regimen can help improve dry skin. Use a mild, moisturizing cleanser when you wash, to help replenish moisture and keep skin from drying further. Use lukewarm, not hot, water when you shower. Apply a moisturizing lotion or cream 3 or 4 times a day, especially right after you bathe, to help seal in moisture.
You can treat dry skin with moisturizers that come in three preparations: lotions, creams and ointments. Lotions are least effective at replacing and retaining lost moisture in very dry skin. But they disappear after application very quickly, making them the most convenient to use and possibly helpful for normal and oily skin. Creams are heavier than lotions and are therefore more effective at sealing in moisture for normal to dry skin. Ointments, such as Vaseline, are thick and are best for preventing moisture from escaping from the skin, but you may find that they are inconvenient to use regularly.
Healthcare professionals advise women with very dry skin against using soap and also alcohol-based astringents (toners), which typically dry out the skin.
Continue Learning about Skin Disorders