Continuous scratching due to dermatitiscan lead to the development of thick, hard skin. Chronic dermatitis, which persists over a period of time, can produce cracks and blisters in the skin, which may lead to a bacterial infection. In addition, the appearance of your skin can cause you to feel self conscious and can lead to social isolation.

Talk with your dermatologist about how you can manage dermatitis symptoms.
The most common way your body will be affected by dermatitis is the red, itchy rash on your skin. If you scratch the rash, you may create open sores on your skin. Those open sores can become infected with bacteria. A doctor should treat any skin infection. Dermatitis can also lead to scars or to different skin color where the rash occurred.
Continue Learning about Skin Disorders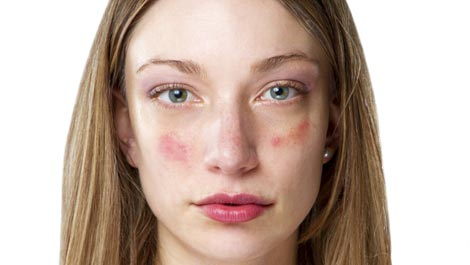 Skin disorders affect people of all ages. Rashes, cysts, breakouts, redness and blisters all can be symptoms of conditions as varied as hives, rosacea, psoriasis, eczema and acne. Talk to your doctor or a dermatologist about any l...
asting symptoms to find the appropriate treatment. A doctor also can recommend the proper therapy for conditions like brown spots, spider veins, and fungal infections.
More