The best way to prevent melasma is to avoid the common triggers of the condition. Melasma is a skin condition in which patches of grayish brown pigment appear on the skin. The pigmentation usually appears on the face but sometimes also on the forearms, neck, and other sun-exposed body parts. About 90 percent of people with melasma are women, according to the American Academy of Dermatology. The condition is triggered by sun exposure, changes in hormones (during pregnancy or when using birth control pills or hormone replacement therapy), and in some cases, irritation from cosmetics.

To prevent melasma, your doctor may recommend avoiding hormonal medications if possible, and always protecting your skin when in the sun by wearing a wide-brimmed hat, long sleeves, and a sunscreen with a sun protection factor (SPF) of 30 or higher.

Have your hormone status checked by a doctor, and protect yourself from the sun. Sunscreen is the best prevention for any kind of hyperpigmentation, including melasma. You can try any remedy, and nothing will work if you keep going out in the sun. And if you begin using hydroquinone or retinoids, be even more vigilant with sun protection, since these medications make skin photosensitive. It's almost impossible to avoid melasma if you are prone to it, but do your best with sunscreen.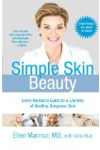 Continue Learning about Skin Disorders