Hidradenitis symptoms range from minor to quite severe. You may have to spend time each day cleaning your skin with antibacterial soap, applying warm compresses, and taking any medications your doctor might prescribe.

People who have severe symptoms may have problems moving around if the condition causes pain in areas such as the thighs or armpits. It is also common to feel anxious or self-conscious about the way this disease may affect the skin.
Continue Learning about Skin Disorders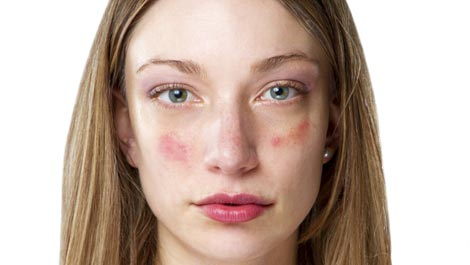 Skin disorders affect people of all ages. Rashes, cysts, breakouts, redness and blisters all can be symptoms of conditions as varied as hives, rosacea, psoriasis, eczema and acne. Talk to your doctor or a dermatologist about any l...
asting symptoms to find the appropriate treatment. A doctor also can recommend the proper therapy for conditions like brown spots, spider veins, and fungal infections.
More