The engineer made it that way! Typically dry skin worsens during cold or dry weather, and after frequent bathing with harsh soaps. Soaps can remove the oily mantle that keeps your skin protected from moisture loss. But when you hit 35, there's no turning back. Your skin undergoes physiological changes that make it dry without the help of the elements.
Aging causes you to lose nutrient-delivering blood vessels, collagen, fat, hair follicles, and natural oily secretions from glands in your skin. Also, wound healing and normal cell turnover slows down (even if you don't). Not to mention, medical conditions and the meds you take daily can also contribute to dry skin.
Continue Learning about Skin Disorders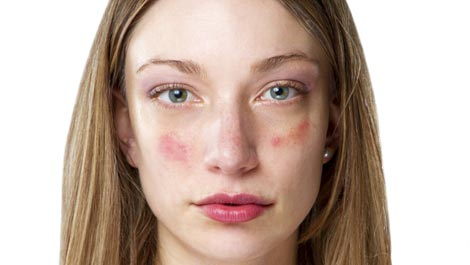 Skin disorders affect people of all ages. Rashes, cysts, breakouts, redness and blisters all can be symptoms of conditions as varied as hives, rosacea, psoriasis, eczema and acne. Talk to your doctor or a dermatologist about any l...
asting symptoms to find the appropriate treatment. A doctor also can recommend the proper therapy for conditions like brown spots, spider veins, and fungal infections.
More