While there are ways to avoid developing stretch marks and many fade with time, removing them may require a dermatologist. The doctor may offer several treatment options including:
dermabrasion, in which the top layer of skin is essentially sanded away
a chemical peel, which causes the skin to blister and peel off, revealing new skin underneath
newer treatments that use lasers to prod your body into producing more elastin (stretch marks develop when elastin fibers are damaged, so replacing the elastin helps eliminate them)
The best approaches to treating stretch marks currently are with the use of lasers. These lasers tend to reduce the hyperpigmentation of the stretch marks and reduce the degree to which they are noticeable.
Again, the problem is frustrating for both doctor and patient since the best we can do is to diminish the appearance. Laser treatments are the best solution by far, but they involve a significant investment of time and money. Treating stretch marks requires a minimum of ten to twenty visits, and each can cost anywhere between $100 and $400. It adds up, and at best a patient may see a 50 to 80 percent improvement - which may be enough for people whose scars are very noticeable.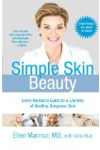 Continue Learning about Skin Disorders