Stress and skin problems can go hand-in-hand. Whether you're stressed about your job, a family member's health, a crumbling marriage or your first child going off to college, stress has a sneaky way of showing up on your face and skin. Think of it as your body's way of communicating what's going on inside to the outside world. There's even a name for it: psychodermatology.

The stress in your life turns up on your face. For instance, studies find that stress triggers 62% of psoriasis episodes (an inflammatory skin condition), with flares occurring within days of the emotional upset. Most hyperhidrosis episodes (in which you sweat excessively) are related to stress, and 94% of episodes in women with rosacea -- a skin condition marked by excessive redness and bumps on the face -- have an emotional trigger.

Thus, you can see the very strong mind/body connection that exists between our emotions and our skin health. The connection is probably related to the immune system and the way it reacts to stress. Short bursts of stress -- like those from a good workout -- can improve your skin. But when you're exposed to chronic stress -- stress that just won't stop -- or a lot of stress all at once, your immune system can get overloaded. The result? Negative effects on your skin. So it's important you learn to recognize the stressors in your life and modify your reactions to them. Relaxation techniques, biofeedback and breathing training can help you cope better with life stresses and reduce their effects on your skin.
In a study at Johns Hopkins Medical School, Dr. Francisco Tausk and his colleagues sought to establish the link between stress and skin cancer. While acute (short-term) stress actually boosts immune function, chronic (long-term) or daily stress appears to interrupt healthy skin function. Evidence emerging within the past several decades suggests that emotional states such as depression, worrying, hostility, and psychosocial stress directly influence both body function and health.

As we learn more about the brain-skin interplay, we now believe that our mental state is highly related to skin function in humans. Along with skin cancer and premature skin aging, a large number of chronic skin diseases, including acne, rosacea, and atopic dermatitis, appear to be precipitated or exacerbated by psychological stress. This assumption was confirmed in findings published in the July 2003 edition of the journal Archives of Dermatology, when Dr. Susan Chon and colleagues at Stanford University concluded that emotional stress influenced the severity of acne. While this connection had been long suspected (even now, don't you often see a pimple during particularly stressful times?), these researchers found that patients with acne experienced a significant worsening of the skin disease during times of increasing external stress.

Other dermatological studies have concluded the same: psychological stress has a significant and detrimental effect on treatment outcome in those individuals with problem skin.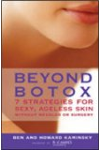 Continue Learning about Skin Disorders Basics