Liver spots are sharply defined, round or oval, brown or black flat patches of skin most commonly seen on the backs of the hands or the face. The spots may appear singly or clustered together. The hyperpigmentation is uniform within each particular lesion and varies from light to dark brown. The lesions are flat and oval, and can be as larger as several inches or as small as ¼ of an inch. They are most noticeable on the hands, face, shoulders, and back (those areas that have had chronic sun exposure).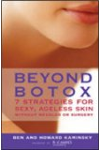 Continue Learning about Skin Discoloration
There's a range of reasons for skin discoloration. When the body's immune system attacks the skin's pigment cells, pigment is lost -- a common skin disease known as vitiligo. Acne or a wound may cause post-inflammation pigmentatio...
n. Brown spots, also known as liver spots or age spots, are caused by sun exposure. This hyperpigmentation is in response to UV exposure, resulting in overproduction of melanin. Whatever your skin issue, learn more about treatments and ways to prevent damage with expert advice from Sharecare.
More