Washing your skin at least once a day is the best way to keep it clean. Facials, or facial masks, aren't imperative to keep your skin clean, but an occasional facial may offer benefits and help rejuvenate the skin. A facial cleans the pores and hair follicles, leaving the skin moisturized and free of dead skin cells. It also may help ward off breakouts, if you have acne.
A facial treatment typically consists of cleansing, moisturizing, exfoliating, applying some kind of mask, maybe a light peel (the same concentration you can get over-the-counter), and a facial massage. You can do all the same things yourself at home (granted, without the spa luxury of it all). The massage is probably the part you would leave out in the D.I.Y. version, and it may be the most beneficial and relaxing step, since it gets your blood flow going and brings oxygen and other nourishment to your skin. The downside to all that massage and exfoliating is an anti-inflammatory response that causes some of us to break out. As far as deep cleaning goes, all anyone needs to do is exfoliate - with either a mechanical scrub or an acid - in order to unplug the keratin from the pores and see a dermatologist if you have a chronic condition such as acne.
If you want to get a facial, be sure to tell a facialist if you have rosacea or acne, if you are using retinoids or any kind of acid product on your face at home, and if you take any prescription drugs that might cause your skin to be hypersensitive. And do your own quality control: make sure the facialist is licensed, and check to see that all the products, equipment, and surfaces are pristine.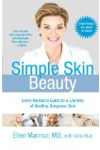 Continue Learning about Skin Cleansing