Glycolic acid and benzoyl peroxide are two ingredients frequently found in facial cleansers. Both can be useful in treating acne.

Glycolic acid, an alpha-hydroxy acid used in chemical peels, exfoliates the outer layer of skin cells, leaving a smoother texture. Note that glycolic acid can be irritating to sensitive skin. Benzoyl peroxide has antibacterial effects, so it fights bacteria in your skin. It can also help break down the keratin (a protein found in skin, hair, and nails) in blackheads.
A cleanser containing active ingredients such as AHA acids, salicylic acid, or benzoyl peroxide will definitely have an effect. Usually a cleanser containing any of these ingredients uses a stronger surfactant, so it will leave the skin very dry. Acids work immediately, so if you use a cleanser with 2 percent salicylic acid, that active ingredient does its job (dissolving dead cells on the surface of skin) the minute it interacts with the skin. It doesn't need to sit on your face for long. Even though you wash it off, a residual of an active ingredient such as benzoyl peroxide will linger on the skin and remain active and effective.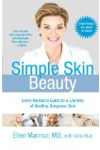 Continue Learning about Skin Cleansing Products