Here in the US, most sun damage and therefore skin cancer occurs on the left side of the face. In general, the areas that have the most sun exposure, such as the head and forearms, have the most number of skin cancers. Skin cancer on places like your buttocks or bottom of the feet is rare, but can still occur, so be sure you take out a mirror and check every once and a while!
The majority of skin cancers occur on the left side of the face. Why? Driving. The trend these days is to have bigger windows and moon roofs. Makes sense, especially when you consider that driver's side windows aren't tinted. (UV protection with tinting occurred only in the last five years.)

You should try to keep your window up while driving (it's energy saving as well), and make sure to wear sunblock even if you're in the car. The windows block only one kind of UV ray: the UVA kind, not UVB rays.

It's smart to have a yearly checkup by a dermatologist so she can look for spots and blemishes that could be cancerous. But don't simply rely on professionals. Monitor your own body, looking for any changes in your skin. It's not a bad idea to take digital photos of your various marks, so that you and your doc can detect changes and compare marks from year to year.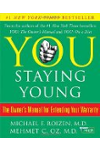 Continue Learning about Skin Cancers