The following are five critical facts about skin cancer:
Melanoma is the most common cancer in young adults.
Not all skin cancers are sun-related, and some don't happen on the
skin.
Having dark skin does not shield you from skin cancer.
There are more than one hundred different kinds of skin cancer.
Children can get melanoma, too.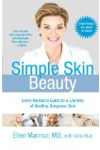 Continue Learning about Skin Cancers