Of the many different types of skin cancers, the most common are basal cell carcinomas.

These are slow-growing cancers that can be raised pink nodules, ulcerations, or just red areas. Typically, they break open and bleed, then heal. They do not spread beyond the local area. Left untreated, they can become huge. They can get so large that they have been called rodent ulcers, conjuring visions of rodents chewing away at your skin. To avoid this unpleasant scenario, have the skin cancer taken off early.

Basal cell carcinomas are usually biopsied to establish the diagnosis. The tissue is immediately examined under the microscope (called a frozen section) to assure that all of the cancer is removed. Alternatively, some dermatologists perform a Moh's excision, a removal of the skin cancer with immediate examination of the tissue under the microscope to assure complete removal. A plastic surgeon will then repair the wound. Recurrence is possible, so it is important to follow up with your doctor every three months for the first year after excision and every six months for the next two years.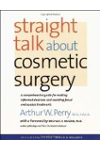 The most benign form of skin cancer, basal cell carcinoma is also the most common form, accounting for about 80% of cases. It originates in basal cells located deep in the epidermis. A basal cell carcinoma may first appear as a pearly pimple or bump, a white- or yellow-colored scar, a scaly red patch, or as a pimple that won't heal. Basal cell cancer is very slow-growing. Although basal cell carcinoma is caused by sun exposure, sunscreens do not seem to protect against it.
Basal cell skin cancer is the most common type of skin cancer in the United States. It is more common in skin that has been exposed to lots of ultraviolet light, especially sunlight. The cancer occurs in the skin's basal cells, found in the deepest part of the upper layer of skin, called the epidermis. On the skin surface, a basal cell skin cancer may appear as:
a pink or flesh-colored round growth with apparent blood vessels
a brown, black, or speckled brown/black lesion
a scaly patch of pinkish, shiny skin
a flesh-colored waxy scar-like lesion
a sore that bleeds easily, oozes, crusts, sinks in the middle and won't heal permanently
an itchy, painful lesion (rare)
Basal cell skin cancer rarely spreads to other body parts and is almost never fatal. However, it can be disfiguring and should be diagnosed and treated.
The most common of all skin cancers, basal cell carcinoma affects over one million people every year. Basal cell carcinoma typically looks like a pearly papule with little blood vessels and redness or even ulceration in the center. It also may appear as an open sore, a reddish patch, a pink growth, a shiny bump or a scar-like area. It does not heal on its own and usually grows slowly. It occurs mostly on sun exposed parts of the body, and is most common in people 30 to 40 years old or older who have had lots of sun exposure over the years.
Continue Learning about Skin Cancers