NewYork-Presbyterian/Columbia is the only comprehensive high-dose Interleukin-2 (IL-2) Unit in New York City. Comprised of a dedicated team of health-care professionals, the unit routinely uses high-dose IL-2 for the treatment of patients with advanced malignant melanoma and kidney cancer. IL-2 is a natural protein produced in the body that stimulates certain types of white blood cells, called T-lymphocytes or T- cells. T-cells produce IL-2 to help them grow, divide, and develop into tumor-killing cells. Researchers have found a way to produce IL-2 in the laboratory, and when given intravenously in high doses, it can help stimulate the immune system to help fight cancer cells. High dose IL-2 has resulted in disease regression in 15 to 20 percent of patients with metastatic melanoma. About 6 to 8 percent of patients experience complete regression of all disease.
In addition, NewYork-Presbyterian/Columbia is the only site in the United States authorized to conduct clinical trials using a vaccine containing co-stimulatory viruses to fight melanoma. Specifically, the research focuses on a strain of virus used to prevent smallpox that is injected with co-stimulatory molecules and chemokine genes, which play a critical role in many normal and pathophysiological processes. The molecules help stimulate T-cells, which stimulate the immune system to fight cancer. Unlike other vaccine trials, our clinicians are administering the vaccine at the site of tumor growth, which directly treats the tumor and enhances immune responses. Studies have shown dramatic responses in some patients. Doctors believe the vaccine augmen
Studies are being done to establish whether long-term use of aspirin and anti-inflammatory drugs such as ibuprofen can somehow lower the risk of nonmelanoma skin cancer and precancerous lesions. So far the jury is still out, and research is continuing. Many scientific studies have shown that the polyphenol antioxidants in green tea can help induce apoptosis in damaged cells. They have also been studied for their ability to inhibit urokinase, a protein produced by cancer cells that helps them invade healthy cells and spread. Resveratrol, the antioxidant in red wine and grapes, is being studied for its power to prevent DNA damage from the sun. Researchers are also investigating the anti - skin cancer potential of pomegranate extract, which has higher antioxidant activity than green tea or red wine. Whether these antioxidants work better when consumed in the diet or applied topically to the skin is still up in the air too. As scientists pursue these promising, novel ways to protect us from sun damage, the best prevention by far is what we already know works: broad-spectrum sunscreen and avoidance of direct UV radiation.
Interesting research is being done on a chemical called cyclopamine, derived from the corn lily plant. It has been shown to shrink BCC tumors in mice and inhibit new tumors by 90 percent. Experimental testing is still being done on the cancer-fighting properties of barnacle-like marine animals called "tunicates." There is a compound, dubbed "palmerolide A," in the tunicate's biochemistry that may inhibit melanoma. Lab tests are still in the preliminary stages. Dimericine, a new topical cream, is in clinical trials and not yet approved by the FDA. It contains enzymes that help repair DNA damage. This could be effective as a treatment for actinic keratoses or to reduce nonmelanoma skin cancers.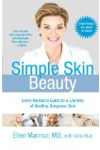 Continue Learning about Skin Cancers