The three main types of skin cancer are: melanoma, squamous cell carcinoma and basal cell carcinoma.
Skin cancer, which includes squamous cell cancer, basal cell cancer and melanoma, is the most common cancer in the United States and its incidence is steadily rising.
Skin cancer is the most common cancer diagnosed in the United States. The three main types of skin cancer are called basal cell, squamous cell, and malignant melanoma. Basal and squamous are most often associated with areas of high sun exposure and are usually curable through removing the lesion. Melanoma is the least common of the 3 types of skin cancer but is also considered the most deadly. If caught early it is also readily curable, however if not removed it can spread too many parts of the body. Once this happens, the outlook is less favorable.
The three main kinds of skin cancer: basal cell, squamous cell, and melanoma. They all originate from different cell types and therefore have very different behaviors.

Basal cells and squamous cells are limited to the outer skin, so they invade locally. They're very curable cancers that are usually treated by removal of the cancerous growth. These two skin cancers are linked to sun exposure.

Melanoma-the skin cancer most associated with risk of death-is the most peripatetic variety and really jumps around. It's not linked sun exposure.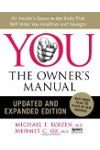 There are more than one hundred different types of skin cancer, but three - basal cell carcinoma, squamous cell carcinoma, and melanoma - are the most common:
Basal Cell Carcinoma (BCC)This is the most common form of skin cancer, accounting for about 90 percent of skin cancers diagnosed each year, and it has the lowest risk of metastasis. Although it is slow to spread, it certainly may do so, and needs to be treated immediately. Because the tumor grows contiguously, once it is excised, the recurrence risk is very low. BCC is 95 to 100 percent curable when caught early. By the way, there's been a sharp rise in both basal cell and squamous cell carcinomas in women under the age of forty (like me). These numbers have increased fourfold in the last thirty years, according to the Skin Cancer Foundation.
Squamous Cell Carcinoma (SCC)This is the second most common skin cancer, and, like BCC, it is usually located on sun-exposed areas. It also tends to stay localized but may spread and its metastasis is much faster than that of basal cell carcinoma. Interestingly, men are twice more likely to develop squamous cell and basal cell carcinomas than women, according to the Skin Cancer Foundation.
MelanomaAlthough it accounts for only 4 percent of skin cancer cases, melanoma is the deadliest form of the disease. According to the American Cancer Society, one American dies of melanoma every hour. In 2008, 8,420 deaths will be attributed to this cancer - 5,400 men and 3,020 women. While there are genetic links to the disease, sun exposure remains the biggest factor we can control. Indeed, the Skin Cancer Foundation has found that women who rarely use sunscreens have twice the melanoma risk of women who always wear sunscreen.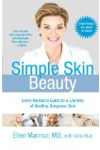 There are three main types of skin cancer. Melanoma is a type of skin cancer that develops in skin cells called melanocytes, which produce the pigment in your skin. Melanoma is not the most common type of skin cancer, but it is considered the most dangerous because it can spread quickly through the body. Non-melanoma skin cancers include squamous cell carcinoma and basal cell carcinoma, which develop in other types of skin cells. Both of these types of skin cancer cause red bumps or flat, scaly patches to develop on areas of sun-exposed skin.
The most common type of skin cancer diagnosed in humans and the most common cancer diagnosed in general in humans is basal cell carcinoma. Over 2 million cases of basal cell carcinoma were reported in 2010. After basal cell carcinoma, squamous cell carcinoma is the second most common type of skin cancer, with around 750.000 cases in 2010 diagnosed. Melanoma, the 3rd most common type and the most dangerous type of common skin cancer had around 75,000 cases diagnosed last year. Early detection and treatment is key for all types of skin cancers.
My answer is very different than most physicians. Skin cancers include basal cell carcinomas (BCCs), squamous cell carcinomas (SCCs) and melanomas. The latter two have a much greater tendency to metastasize (spread) than the first. The rate at which a melanoma can progress to metastatic stage is faster than that of most squamous cell carcinomas. Basal cell carcinomas can spread but usually grow in their local areas.
Actinic keratoses (AKs) are part of the spectrum of squamous cell carcinomas. They occur as small rough bumps. They are often better felt than seen, and many patients of fair skin have a large number of these lesions. More than 1/100 of these progress into a squamous cell carcinoma. There are many patients who have had a few basal cell carcinomas but 100s of actinic keratoses. The late Dr. Bernard Ackerman, a world-renowned dermatopathologist, referred to AKs as squamous cell carcinomas, superficial type. That is because he felt that one could not draw a line distinctly between the evolution of a squamous cell carcinoma from an AK and that it just evolves, step after step. AKs do not develop into BCCs. When considering AKs to be a prelude to SCC, then they are the most common neoplastic (cancer) growths.
Important developments in the fight against skin cancer include: better sunscreens, public education about the danger of sun exposure, preventative measures including topical therapy such as photodynamic therapy, 5-fluorouracil, imiquimod, ergothioneine, and other agents that might decrease the numbers of new skin cancers in the future. Mohs micrographic surgery is a gold standard treatment for invasive skin cancer, especially on most facial areas, but also is indispensable in recurrent disease and areas in which tissue conservation is in order, or if the microscopic pattern of growth is more indicative of an aggressive growth pattern. Mohs Micrographic Surgery provides the greatest chance of cure of skin cancer while providing the greatest tissue conservation (smallest hole possible to completely eradicate the cancer).
There are three types of skin cancer:
Basal cell carcinoma: Commonly diagnosed in middle-aged and elderly individuals in skin that has been constantly exposed to the sun's harmful rays for years.
Squamous cell carcinoma: Commonly diagnosed in middle-aged and elderly individuals in skin with chronic sun exposure. Squamous cell carcinoma is a malignant skin tumor, which arises in the epidermis.
Melanoma: Melanoma is a type of cancer that forms from melanocytes. Melanoma is the most serious form of skin cancer.
Continue Learning about Skin Cancers