The stem cell creams and products that repair DNA claim to do such things as activate the synthesis of stem cells, reprogram them, or interfere with DNA replication in some way. If they did what they promise, they could definitely be dangerous and might even cause mutations that could lead to cancer.
Stem cell creams don't contain stem cells. Like most cosmeceuticals, the science behind the ingredients relies on re-creating an element already in the body. One technology incorporates a synthetically engineered enzyme called telomerase, which prevents cell mutations and assists in DNA replication in the body. As a topical ingredient, it's supposed to activate the production of stem cells in the skin. Another stem cell cream utilizes a polypeptide to stimulate stem cells into differentiating. I have yet to see strong, objective scientific studies that prove that either of these ingredients is able to penetrate the skin and interact with stem cell synthesis.
DNA repair products aim to get into cells and fix DNA damage using bioengineered enzymes (some are derived from ocean plankton and encapsulated in a microsphere that allegedly penetrates the skin and releases the enzymatic ingredient). The same biotechnology company that manufactures this OTC cosmeceutical has developed Dimericine, a topical pharmaceutical that utilizes enzymes that mimic the body's own to repair DNA damage after UV exposure. While Dimericine is undergoing clinical trials for FDA approval as a drug to suppress the development of skin cancers, its cosmeceutical sister - which draws on natural ocean enzymes - is on the market as a remedy for photoaging.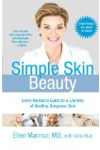 Continue Learning about Skin Cancer Treatment