If there's one thing women want a magic pill for, it's cellulite. I have some bad news: You can't cure it. There's nothing you can do about it.
Cellulite is actually a collection of fat cells next to arteries that get larger when they take in extra nutrients, which increase as you age. As those molecules of fat begin to accumulate in the individual fat cells, those cells become nice and big and plump. As the cells grow, they suck more blood supply toward them, which helps them to keep growing. They blow up like individual balloons.
This content originally appeared on
doctoroz.com
Skin creams, medicines, laser treatments, massage, and surgery all are attempts at decreasing cellulite. Despite the hopes and desires of millions, none of these techniques really work. Many treatments, even massage, can temporarily improve cellulite. When the tethering connections are cut, the cellulite improves. Unfortunately, the body doesn't understand that the connections were cut to improve the cosmetic appearance. It acts as though an injury has occurred. In trying to heal the connections, it re-creates them. The real proof that any cellulite treatment works would be an independent evaluation at least six months after the last treatment. But no treatment can claim results after this length of time.

Although Retinol, the vitamin A drug, can increase elasticity in skin, it does not change the appearance of cellulite. Nothing works -- short of cutting out the skin, stretching it, and resuspending it.

No cream has ever been shown to reduce cellulite. The most common "active ingredient" is caffeine. While they are not effective, at least the creams are safe. One of the few documented studies showed that aminophylline did absolutely nothing for cellulite.

When analyzing before and after photographs of cellulite treatments, it is important to note that lighting alone can remove cellulite! And the key question is how long a particular treatment lasts. Vigorous massage camouflages cellulite for hours by causing temporary swelling.

The bottom line is that there really is no cure for cellulite. And at this point, there is nothing promising. No machine has been shown to decrease cellulite long term. The short-term results have not passed the muster of the scientific community. No valid studies compare a treated thigh with an untreated thigh. If machines really worked, these types of studies would be available.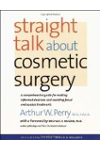 Continue Learning about Skin Care